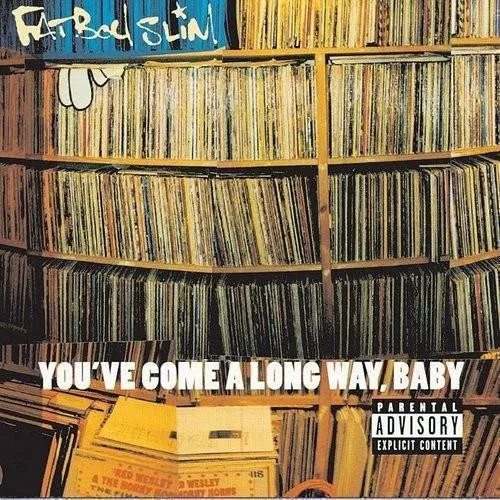 Details

Format: CD
Label: ASTRALWERKS
Catalog: 66247
Rel. Date: 10/20/1998
UPC:

017046624725
You've Come A Long Way Baby
Artist:
Fatboy Slim
Format:
CD
New:
IN STOCK!
Used:
IN STOCK!
Wish
Formats and Editions
Reviews:
''You've Come a Long Way, Baby'' is the second studio album of big beat musician Fatboy Slim, released on 19 October 1998 through the label Skint Records. The album liner notes state that the album was made at The House of Love. The album peaked at number one on the UK Albums Chart and number thirty-four on the U.S. ''Billboard'' 200. Four singles were released from the album: "The Rockafeller Skank", "Gangster Trippin", "Praise You", and "Right Here, Right Now", each of which reached the top 10 in the UK Singles Chart. "Build It Up - Tear It Down" was also released as a promo, but not as a commercial single.
The album mostly received very high praise from critics, particularly for its beats and hooks, and is considered a benchmark album in big beat music. In 1999, it was certified 3× platinum by the British Phonographic Industry (BPI) and platinum by the Recording Industry Association of America (RIAA). In 2000, the album was ranked number 81 in ''Q'' magazine's readers' poll of the "100 Greatest British Albums Ever".
The album's title is taken from a marketing slogan for the cigarette brand Virginia Slims, similar to how Fatboy Slim's debut album ''Better Living Through Chemistry'' borrowed chemical company DuPont's "Better Living Through Chemistry" tagline for its title. ''You've Come a Long Way, Baby'' faced issues regarding the use of profanity, most notably on the track "Fucking in Heaven" where the word ''fucking'' is spoken 108 times by DJ Freddy Fresh. Because of this, the album was given a Parental Advisory sticker. - Wikipedia
back to top