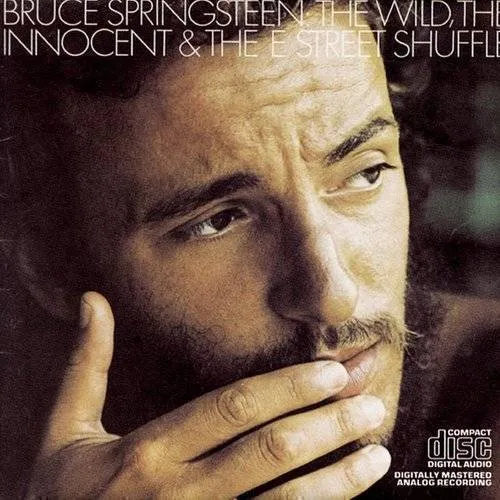 Details

Format: CD
Label: SONY
Catalog: 32432
Rel. Date: 10/25/1990
UPC:

074643243223
Formats and Editions
Reviews:
''The Wild, the Innocent & the E Street Shuffle'' is the second album by Bruce Springsteen and the as-yet-unnamed E Street Band, and is described by Allmusic as "one of the greatest albums in the history of rock & roll." It was released in 1973. The album includes the song "Rosalita (Come Out Tonight)," the band's most-used set-closing song for the first 10 years of its career.
As with Springsteen's first album, it was well-received critically but had little commercial success at the time. However, once Springsteen achieved popularity with ''Born to Run'', several selections from this album became popular FM radio airplay and concert favorites.
The E Street Band is known to have taken its name from David Sancious' mother's home in Belmar, New Jersey. But based on first-hand recounts of Sancious, the 'shuffle' occurred when the band's rented truck broke down late one night after a gig in New York City. Snowing, but within walking distance of Sancious' mother's home, the band decided to walk the short distance. The back photo on the album has the six band members standing in a doorway. The picture was of an antique store on Sairs Ave in the west end section of Long Branch, New Jersey. The building was across the street from West End Elementary School, and for years was Tommy Reeds bicycle repair shop and penny candy store; sadly, it is now a parking lot.
In 2003, the album was ranked number 132 on ''Rolling Stone'' magazine's list of the 500 greatest albums of all time. On November 7, 2009, Springsteen and the E Street Band played the album in its entirety for the first time ever in a concert at Madison Square Garden. - Wikipedia
back to top