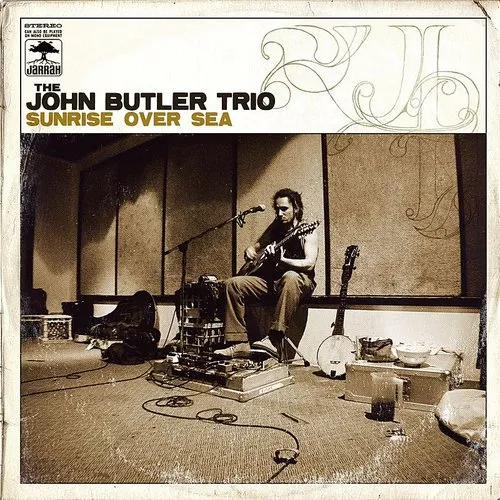 Details

Format: CD
Label: LAVA
Catalog: 93804
Rel. Date: 03/15/2005
UPC:

075679380425
Formats and Editions
Reviews:
Though the John Butler Trio's 2001 album,
Three,
netted them the Australian Independent Album Grammy and sold platinum numbers, Butler's superstar status hasn't quite translated to American audiences. Down Under's answer to Dave Matthews is just another guy with dreadlocks and an acoustic guitar here in the States.
That may well change with the release of the Trio's new album, Sunrise Over Sea. Following on the heels of last fall's well received What You Want EP, Sunrise Over Sea is a big change for Butler. After the Australian release of his live album, Living, two years ago, Butler replaced his rhythm section with hot new players (multi-faceted bassist Shannon Birchall and drummers Michael Barker and Nicky Bomba) and set out to make an album incorporating his myriad influences, including Delta blues, reggae, hip-hop, Appalachian folk, country, funk, Led Zeppelin and Jimi Hendrix.
With Sunrise Over Sea, Butler has accomplished his goal with characteristic zeal and charm. From the Delta thump of "Treat Yo Mama" to the slinky Jamaican groove of "Company Sin" to the syncopated Ani DiFranco-meets-Dave Matthews shuffle of "Seeing Angels," Butler uses an array of acoustic guitars and banjos and a vocal style that blends Eddie Vedder and Anthony Keidis. Americans have already embraced this kind of music, they just need to recognize John Butler's version of it.
back to top