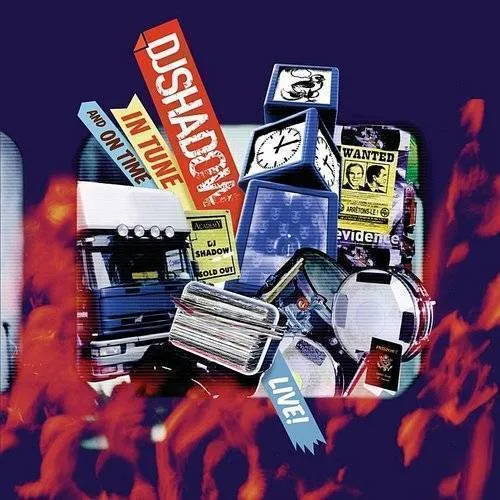 Details

Format: DVD
Label: Umgd/Geffen
Catalog: 271250
Rel. Date: 06/15/2004
UPC:

602498006146
Formats and Editions
Reviews:
There's only so much visual interest inherent in watching a DJ spin, especially if you're not a dedicated follower of turntableology. Josh Davis, AKA DJ Shadow, knows this, so he spiced up the stage show for his European tour, (in support of his excellent 2002 album
The Private Press)
, recruiting some snazzy visual aid. That's hardly unprecedented, and probably wise given that he was playing plenty of large halls by himself. While DJs almost by law cleanly line up their beats in a set, Shadow mixed harmonically as well as rhythmically, in perfect sync with the large-screen graphics going on behind him. And he filmed the whole thing, now available as a combination DVD/live CD.
If this sounds sort of intriguing, it is. Sort of. Oddly enough, the audio disc holds your attention better than the video; bland stage patter and intrusive crowd noise are a small price to pay for the treat of hearing Shadow megamix his greatest hits. And the selection is generous-Shadow may have only issued two real albums and a singles comp under his own name, but his collaborations with Blackalicious, Handsome Boy Modeling School, and U.N.K.L.E. provide plenty of great beats and bulk up an already impressive oeuvre. The video, though, is pretty dull. What do you know-turns out that watching a DJ spin while three screens project visuals behind him isn't all that much more interesting than watching him on a bare stage. At home, anyway.
back to top