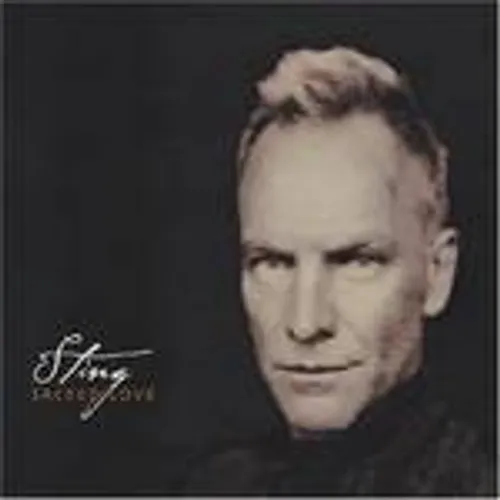 Details

Format: CD
Label: A&M
Catalog: 114102
Rel. Date: 09/30/2003
UPC:

602498608005
Formats and Editions
Reviews:
''Sacred Love'' is the seventh studio album by Sting. The album was released on 30 September 2003. The album featured racier beats and experiments collaborating with hip-hop artist Mary J. Blige and sitar player Anoushka Shankar. Some songs like "Inside" and "Dead Man's Rope" were well received; and Sting had experimented with new sounds, in particular the more rock-influenced "This War".
Sting adapted the first quatrain of William Blake's ''Auguries of Innocence'' for the first four sung lines of "Send Your Love".
The music also bears huge relevance to Sting's autobiography ''Broken Music''.
Sting's collaboration with Blige, "Whenever I Say Your Name", won the Grammy Award for Best Pop Collaboration with Vocals at the 46th Grammy Awards in 2004. - Wikipedia
back to top