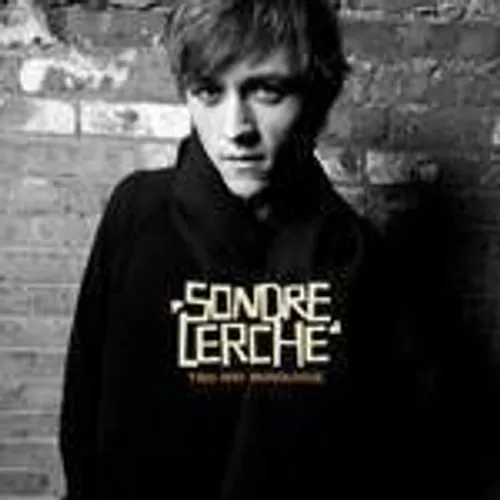 Details

Format: CD
Label: PARLOPHONE (WEA)
Catalog: 98027
Rel. Date: 03/09/2004
UPC:

724359802725
Two Way Monologue
Artist:
Sondre Lerche
Format:
CD
New:
IN STOCK!
Used:
IN STOCK!
Wish
Formats and Editions
Reviews:
''Two Way Monologue'' is the second album release by the Norwegian singer/songwriter Sondre Lerche, released in 2004. - Wikipedia
"There's nothing twee about Sondre Lerche. But sweet? Absolutely.
Two Way Monologue
, the 22-year-old Norwegian pop mandarin's second full-length confection, weighs in with as much aural marzipan as ever oozed out of Ben Folds' bag in one sitting. Difference is, Lerche's cake has more than one tier, and he never mistakes the frosting for it. He's not afraid to get mussed either, especially on the mini-epic title track. Starting with acoustic guitar and voice, Lerche glides from folky nonchalance to wiry exuberance, jackknifes into the chorus' wave of organ and guitar and rides it hard to the bridge. Then, rainbows erupt in his cranium. Lounging on a cloud of undulating piano chords, Lerche, now a psychedelic Huck Finn, warbles bittersweetly: ""We were chasin' rabbits on the hill/ Oh that prairie life was great but never real/ Cause we never saw no rabbits out there./ Ever. No. Not once/ All we did was put a fire up and watch it burn for months/ And missed the sounds of stairs and walls and maladjusted doors/ And too little space for holdin' all the soldiers and the wars."" He lets the last word drift wistfully down to a percolating instrumental interlude that boils over into the final choruses, where he comes courageously close to belting. (He
is
a gentle soul.) Nothing else on the album is quite as nourishing, although there's plenty of richness to be found. It's Lerche's greatest strength; his few attempts at barebones arranging go down like plain celery. "
back to top