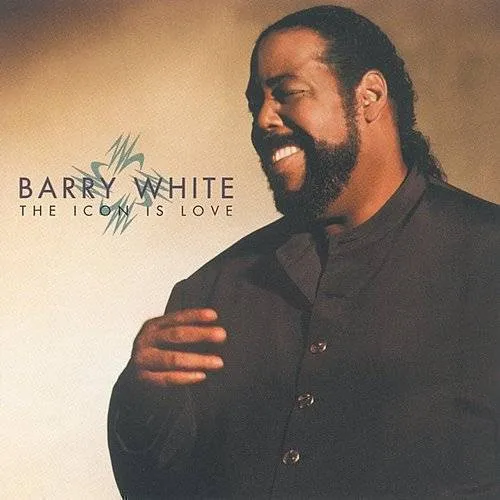 Details

Format: CD
Label: A&M (USA)
Catalog: 540115
Rel. Date: 10/04/1994
UPC:

731454011525
The Icon Is Love
Artist:
Barry White
Format:
CD
New:
IN STOCK!
Used:
IN STOCK!
Wish
Formats and Editions
Reviews:
''The Icon Is Love'' is the nineteenth album by American R&B singer Barry White, which was released in 1994 on A&M Records. The album represented a major comeback for White both critically and commercially, and went on to become easily his most successful album since his 1970s heyday. ''The Icon Is Love'' was White's seventh album to top the R&B chart, and its peak of #20 on the pop chart his highest placing there since 1977. It was also the first White album in 16 years to reach the UK top 50. Likewise, lead single "Practice What You Preach" was White's biggest since 1977's "It's Ecstasy When You Lay Down Next to Me" on both the R&B and pop charts.
Production credits were mainly shared by White variously with Gerald Levert, Jack Perry, Tony Nicholas and Chuckii Booker. ''The Icon Is Love'' also includes two tracks ("I Only Want to Be with You" and "Come On") produced by Jimmy Jam and Terry Lewis and recorded at their Flyte Tyme studios in Minnesota, which are the only tracks ever recorded by White on which he does not have at least a co-production credit. The album contains a remix of "Super Lover", from White's 1989 album ''The Man Is Back!'' as a bonus track.
''The Icon Is Love'' was the first White album since the 1970s to garner almost universal critical acclaim in terms both of the quality of the material and its contemporary production standards and sound. The album won the 1995 Soul Train Music Award for Best R&B/Soul Album, Male, and in 1996 was nominated for a Grammy Award in the category Best R&B Album, losing out to TLC's ''CrazySexyCool''. Its reputation has held up in the years since its release and it is generally cited as the best release of White's later career. - Wikipedia
back to top